Do more
with your data.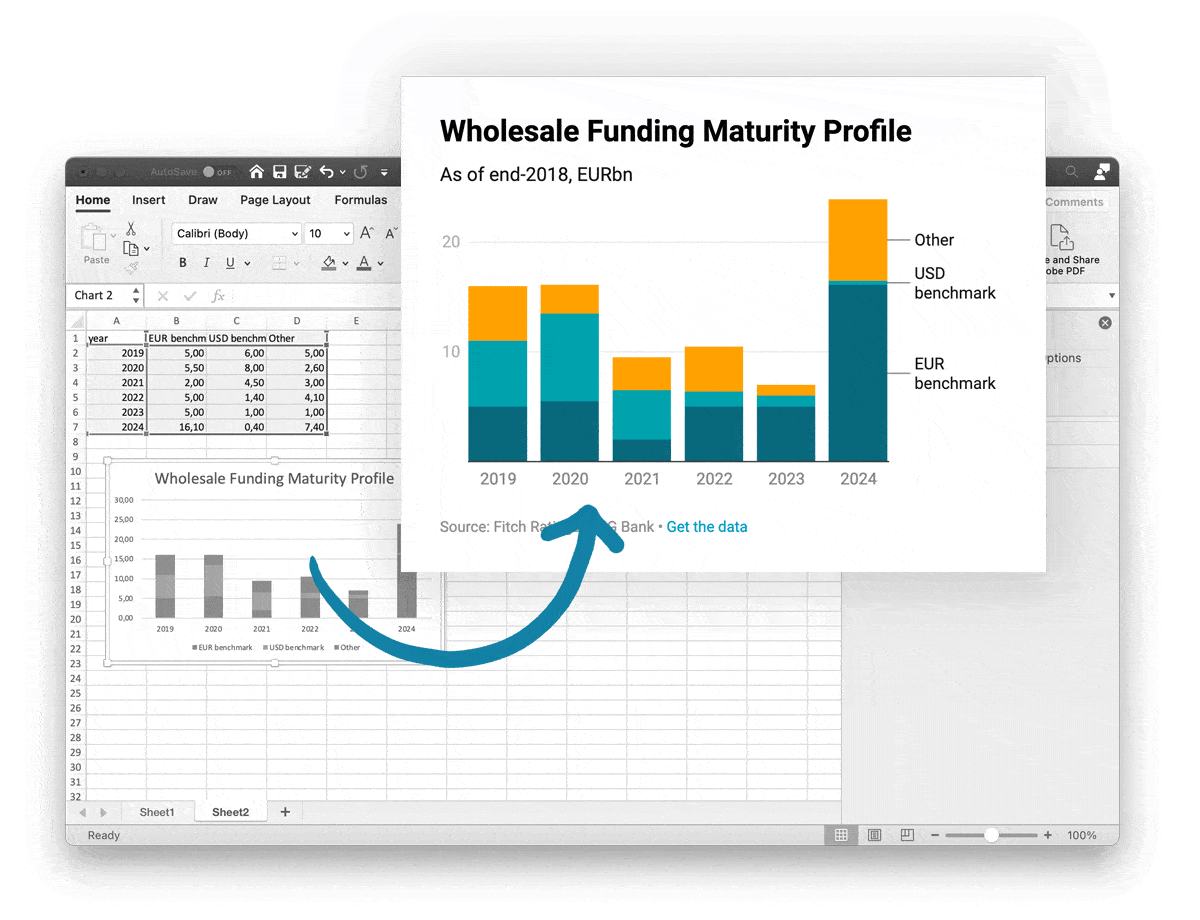 Enrich your reports with responsive, interactive data visualization, at the click of a button.
Get in touch
Let's talk about how we can help you.






Improve your reports with web-based charts and maps
100m+
daily visualization views
1m+
published visualizations
Integrate with your CMS
Integrate Datawrapper into any commercial, open-source or in-house content management system. Start creating web-based visualizations without adding yet another tool to your workflows – including multi-channel output for web & PDF reports.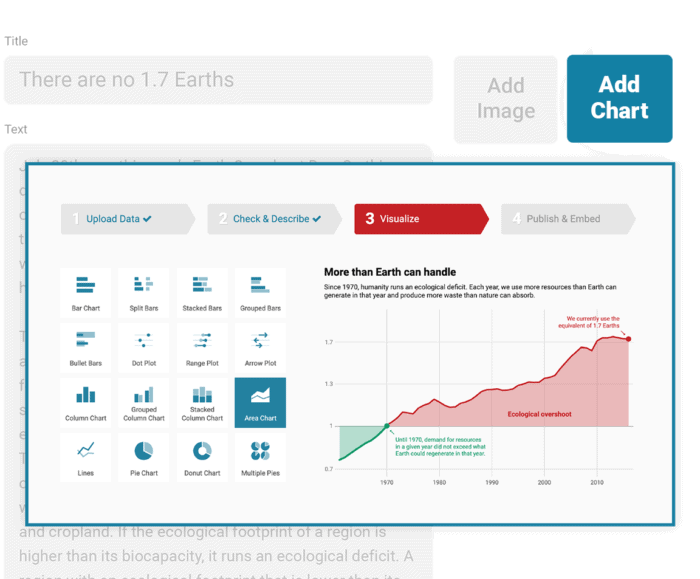 White-label brand design
Keep control over your brand. With Datawrapper, everyone in your team will create charts, maps and tables in your company style. We work together with your designers in a one-on-one process to craft a design template for your graphics, exactly according to your style guide.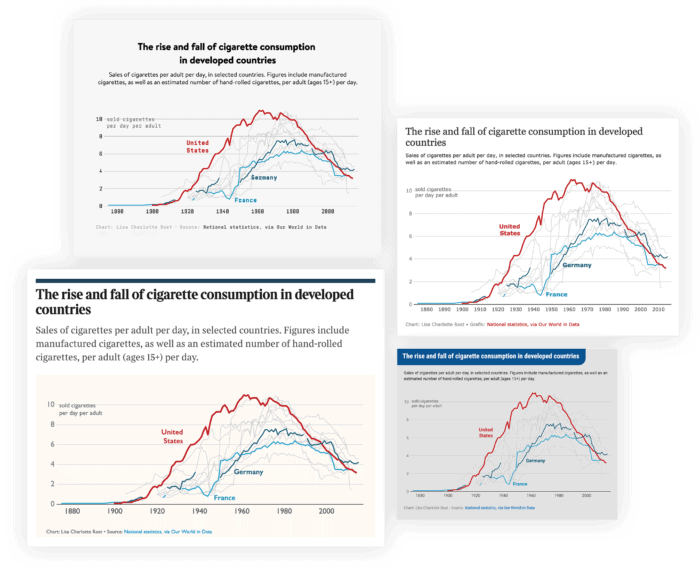 Connect to your data sources
Connect your visualization to a live data feed to keep it up-to-date, without any manual updating. Whenever your source data changes, the update is visible immediately across your visualizations.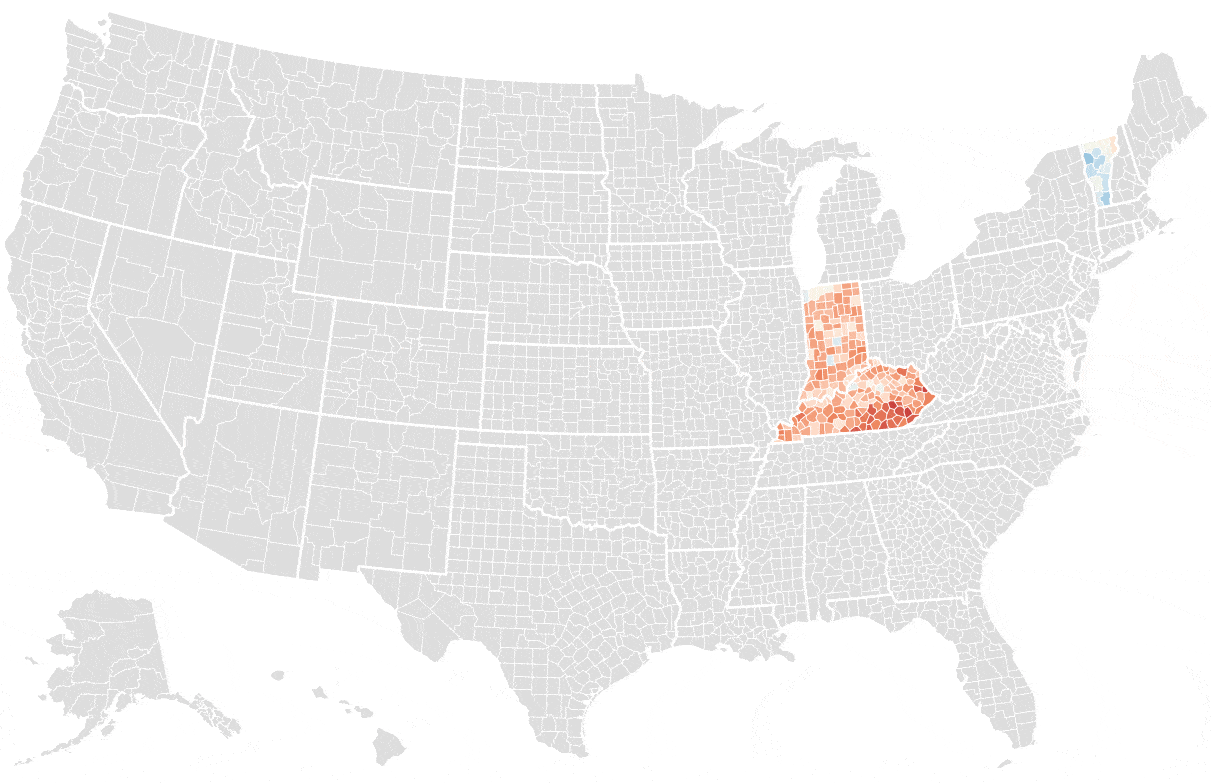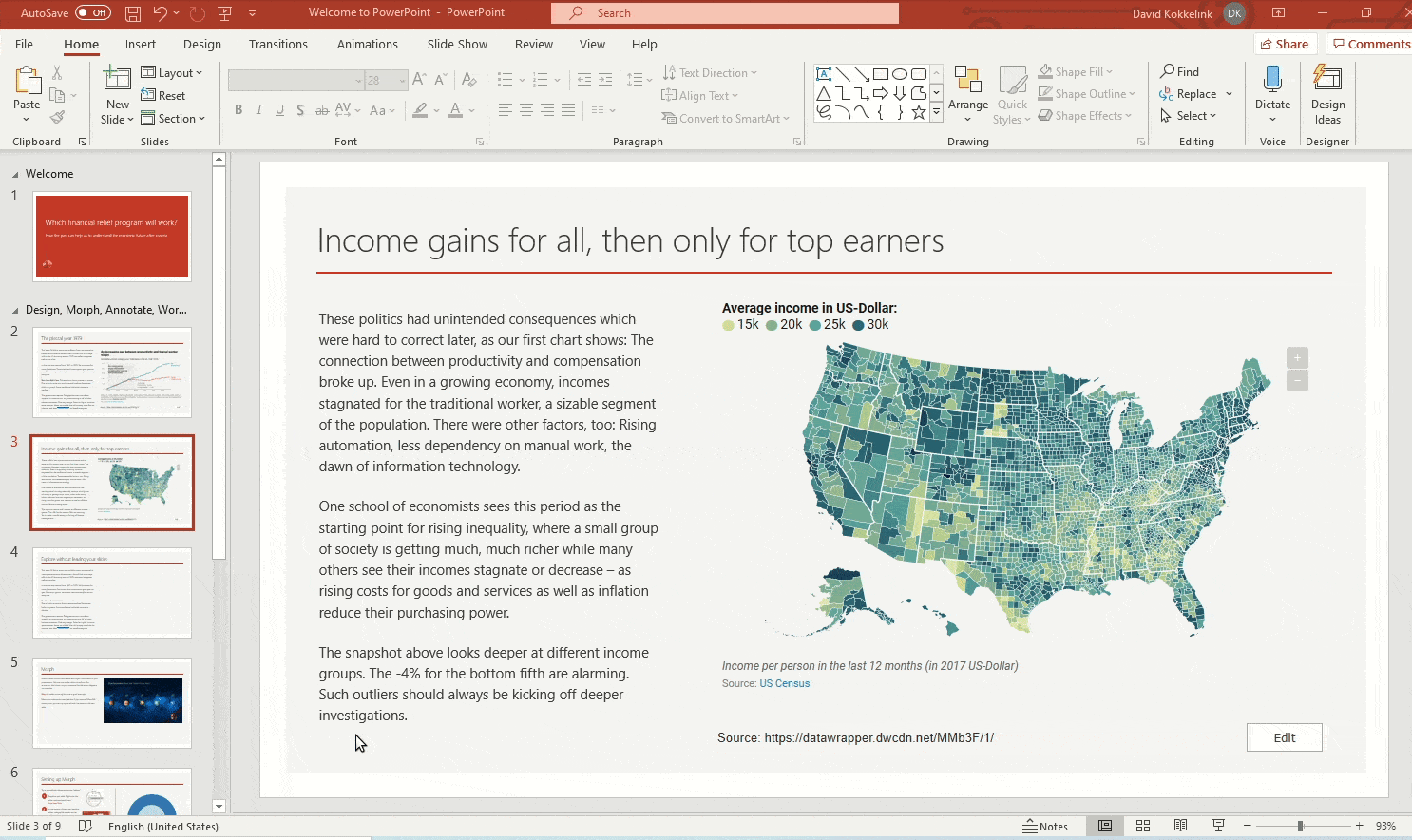 Leverage your data for research, marketing & communication.
Create & share visualizations securely using Datawrapper.
Collaborate in teams
Make use of shared folders, Slack and Teams integration, and admin permissions to see what your team is creating.
Private by default
No matter which plan you choose, all your visualizations and data are private until you hit the "Publish" button.
Comes in your design
Send us your style guide and we'll create a custom chart theme for your brand, 100% white-labeled.
Export as PDF or SVG
Download your finished graphics as full-vector PDF or SVG files to refine them in tools like Adobe Illustrator.
Fast to load & use
All Datawrapper visualizations are optimized for immediate visibility across all devices and network speeds.
Fully responsive
All visualizations are fully responsive & display perfectly on desktop and mobile.
Read case studies
Find out how other teams use Datawrapper to improve their data-driven communication.
Do you have questions? Let's talk!
Contact us here so we can help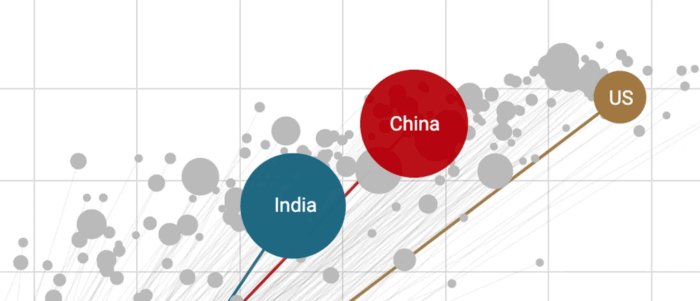 Contact Sales