Embedded Datawrapper visualizations are GDPR-compliant
Embedded Datawrapper visualizations are compliant with the strictest privacy regulations, including the General Data Protection Regulation (GDPR) and the California Consumer Privacy Act (CCPA).
Read our complete privacy policy here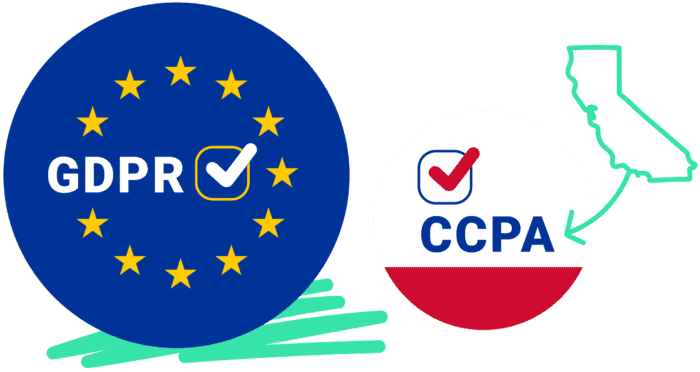 Our visualizations are 100% free of tracking, cookies, and third-party scripts
Embedding something from external tools on your website can feel a bit unsafe. That's why since founding Datawrapper in 2012, we've been committed to minimizing the need for data collection. Datawrapper visualizations…
👉 don't use trackers.
👉 don't set cookies.
👉 don't use third-party scripts.
We also never use your readers' information for tracking, reselling, or advertising.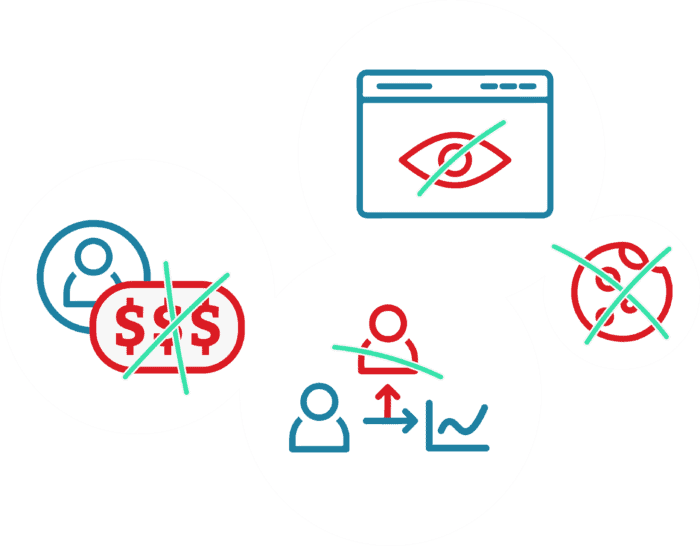 Hosted in Europe, shared around the world
Datawrapper is hosted in Frankfurt, Germany, and Stockholm, Sweden – so all user data stays within the European Economic Area (EEA).
Published visualizations are served through a Content Delivery Network (CDN) distributed across multiple locations around the world. This way, Datawrapper visualizations reach your website visitors quickly — even on the other side of the planet.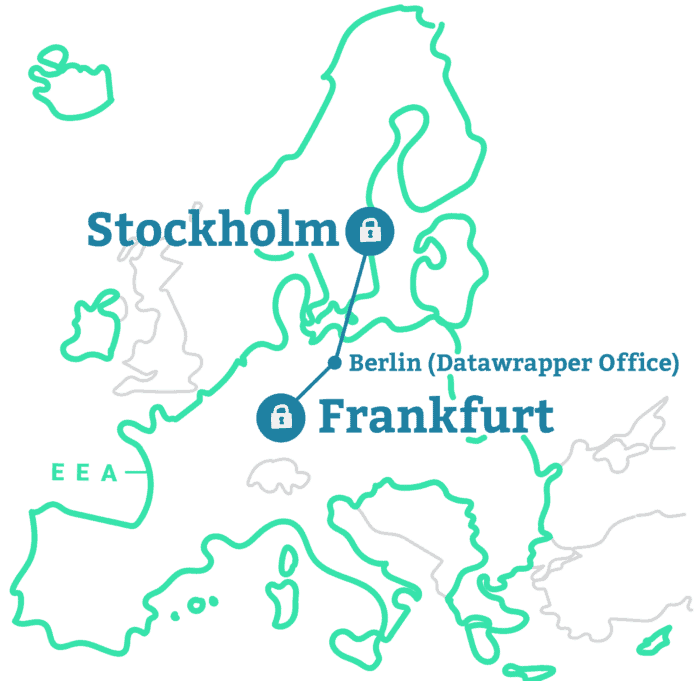 Here's what else Datawrapper has to offer
Everything your organization needs to visualize data professionally
Dark mode
All visualizations work seamlessly in both light and dark mode, adapting to your readers' preferences.
Learn more.
Print export
Export print-ready PDFs with custom layouts, pre-defined CMYK colors, and pre-defined sizes.
Learn more.
Localization
Use over 50 languages, right-to-left format, and multiple number formats for your visualizations.
Learn more.
Accessibility
Create more accessible visualizations – thanks to e.g. keyboard navigation and automatic alt texts.
Learn more.
Comes in your design
Send us your style guide and we'll create a custom design theme for your brand, 100% white-labeled.
Learn more.
Security
ISO 27001 certification, hosting in Europe, backups: Confidential data and visualizations are safe with Datawrapper.
Learn more.
You're in good company
Find out how other teams use Datawrapper to improve their data-driven communication.
Do you have questions? Let's talk!
Contact us here so we can help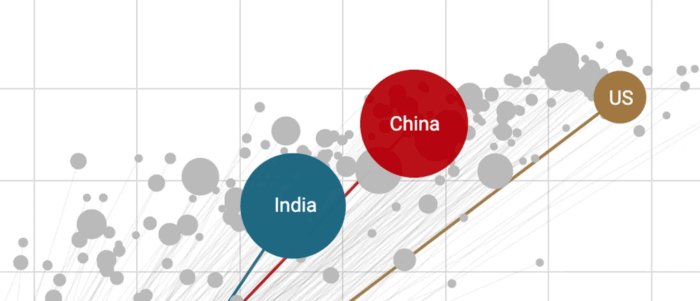 Contact Sales