Datawrapper is ISO 27001 certified
We can say a lot of words about how important security is to us. But let's start by showing you that the experts agree:
Datawrapper is fully certified according to the ISO 27001 norm, the world's best-known standard for information security management systems. These standards keep our digital information safe through risk analysis and management, training and step-by-step guides for our employees, a dedicated information security officer, and much more.
Download our certificate (PDF) here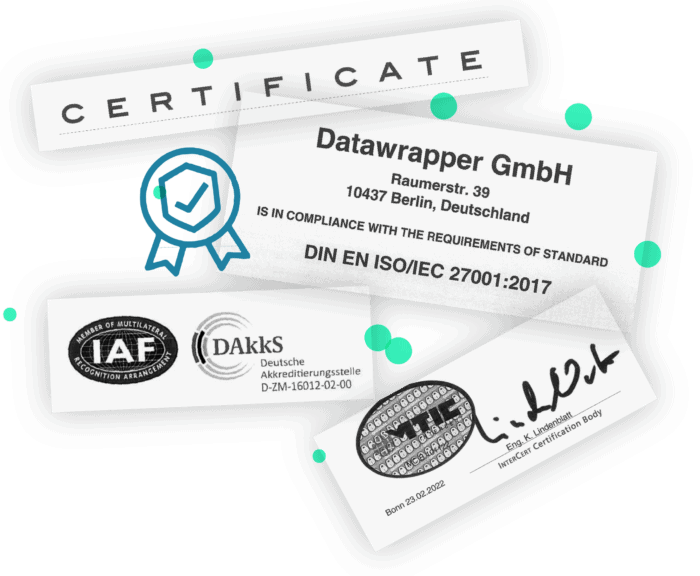 Confirmed by experts
We are audited yearly against the ISO 27001 standard to make sure all our safety procedures are appropriate and up to date.
To help us find and fix potential vulnerabilities in our software, we also work with third-party specialists to perform a penetration test on Datawrapper at least once a year.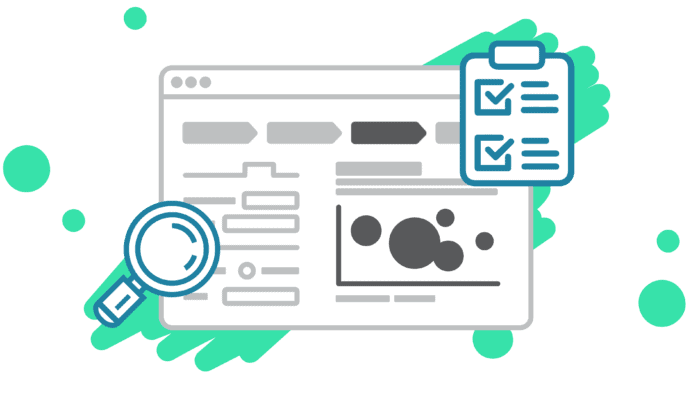 Your data is hosted in Europe, securely
Datawrapper's software is fully hosted in Western European data centers in Stockholm and Frankfurt, so our user data never leaves the European Economic Area (EEA). Datawrapper uses AWS for hosting, which is certified to internationally recognized security standards.
We use up-to-date TLS (Transport Layer Security) everywhere, and encrypt data at rest and in transit.
And we handle user data according to the principle of least privilege: Your information is only accessible to the few Datawrapper team members and services that need it to do their jobs, not to the entire team.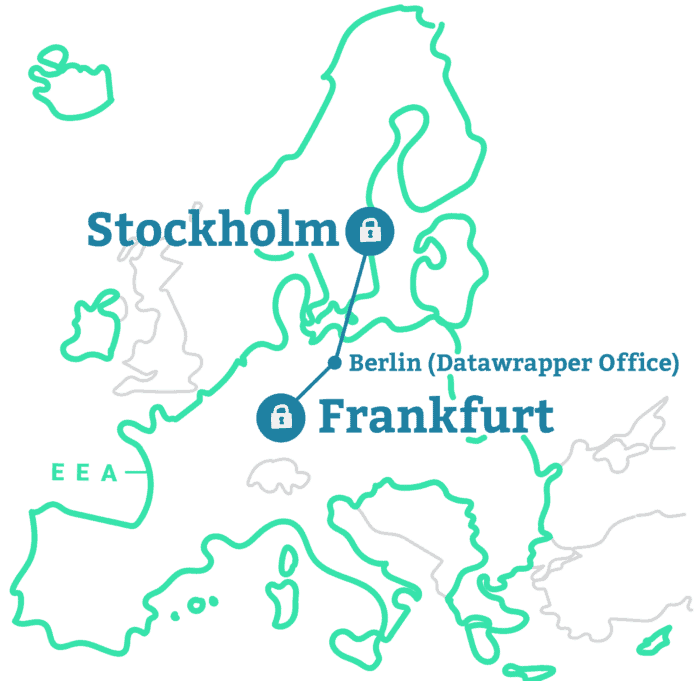 We develop with security in mind
We're always adding new features to Datawrapper, and making sure they're secure is essential. That's why we develop with established best practices: All code is peer-reviewed, and we automatically and manually test Datawrapper for security issues in staging environments before releasing it to our users.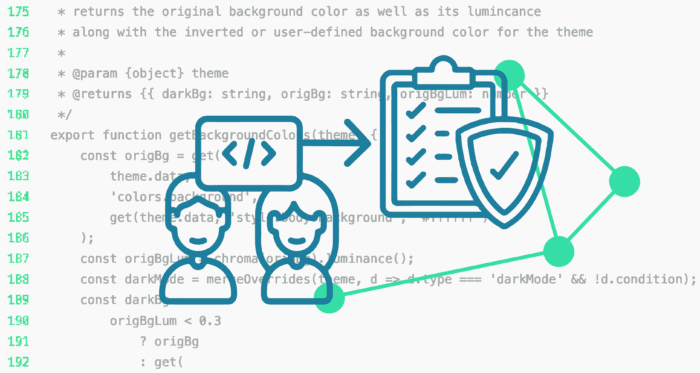 You control access to your visualizations
While your data is safe with us, we also want it to be safe with you. That's why Enterprise customers can use SAML2 or OpenID-based Single-Sign-On to ensure seamless and secure authorization for all your collaborators.
And with Datawrapper's team features, you can manage permissions and make sure users only see the visualizations they're supposed to.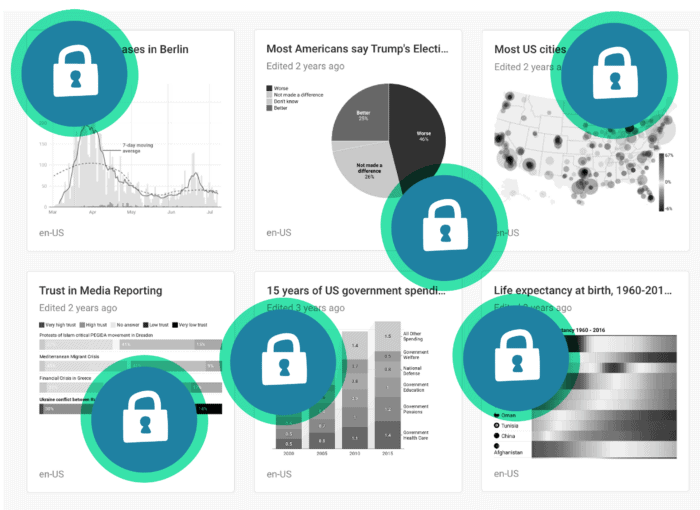 A hiccup? We'll recover.
Because all of our infrastructure and data sits in not one, but two AWS datacenters (Frankfurt and Stockholm), Datawrapper will continue to run even if one of the datacenters goes down.
We also backup our customer and system data daily and encrypt it just like our live production data.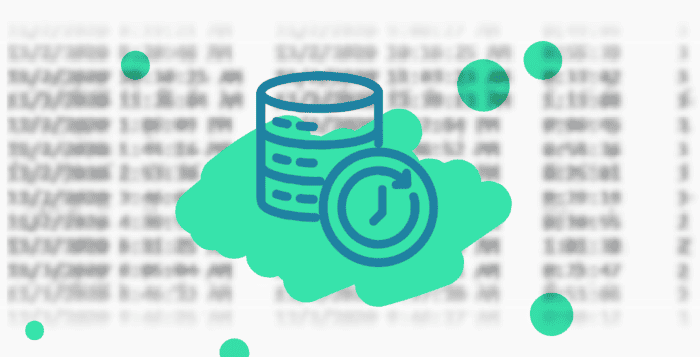 Here's what else Datawrapper has to offer
Everything your organization needs to visualize data professionally
Dark mode
All visualizations work seamlessly in both light and dark mode, adapting to your readers' preferences.
Learn more.
Print export
Export print-ready PDFs with custom layouts, pre-defined CMYK colors, and pre-defined sizes.
Learn more.
Localization
Use over 50 languages, right-to-left format, and multiple number formats for your visualizations.
Learn more.
Comes in your design
Send us your style guide and we'll create a custom design theme for your brand, 100% white-labeled.
Learn more.
Accessibility
Create more accessible visualizations – thanks to e.g. keyboard navigation and automatic alt texts.
Learn more.
Privacy
No tracking, no cookies, no third-party scripts: Datawrapper embeds don't compromise your website visitors' privacy.
Learn more.
You're in good company
Find out how other teams use Datawrapper to improve their data-driven communication.
Do you have questions? Let's talk!
Contact us here so we can help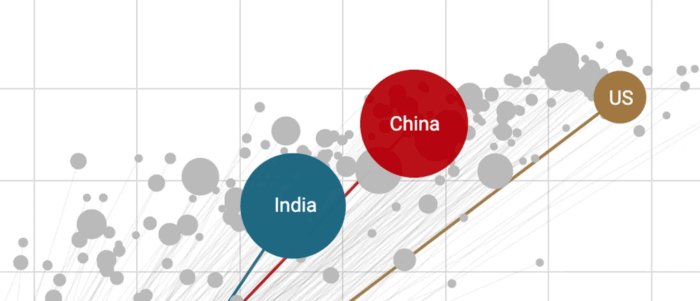 Contact Sales