Webinars:
Learn from Datawrapper experts
Free & (almost) weekly sessions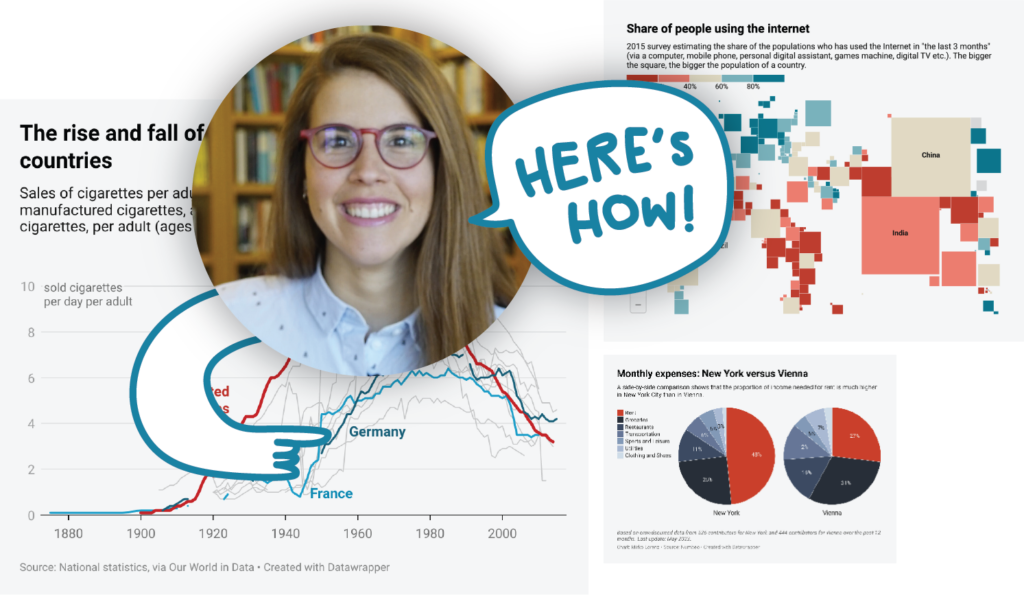 A great way to get up to speed with Datawrapper is to attend one of our free webinars.
Our product specialist Guillermina Sutter Schneider will show you everything, from a basic introduction to Datawrapper to deep dives into creating maps, charts, and tables.
She'll be joined by one of our support engineers who will answer all your Datawrapper-related questions during the webinar.
Questions about our webinars