Latest improvements RSS
The latest changes, fixes and new features on our platform.
August, 2022
Aug 11
editor
🎉 Creating charts with Datawrapper just got smoother! We turned it into a single-page application, so you won't experience page reloads anymore when switching between editor steps (e.g. "Check & Describe" and "Visualize").
Aug 10
maps
Added Municipalities and Post Codes for Limburg, Netherlands, Districts for Ghana, Municipalities for Mallorca, Spain and Voter Precincts for Oklahoma and Neighborhoods for Chicago, USA.
Aug 4
pdf & svg export
Using our API, you can now export PDF and SVG documents with height calculated automatically from the chart size. Just pass height=auto.
July, 2022
Jul 29
pdf export
PDF and SVG exports with transparent background weren't working correctly. That's fixed now.
maps
Added updated Census Divisions for Canada, updated Municipalities for the Netherlands, Health boards for UK, updated Districts for Tajikistan, School Districts for USA.
Jul 8
choropleth maps
Fixed a bug where colors in regions and legend were displayed incorrectly after editing category values in categorical value maps after a category order had been previously set.
bar charts, dot plots
Fixed a bug where it was not possible to hover with the mouse over the first row in grouped bar charts and dot plots.
Jul 1
maps
Added updated Municipalities for Switzerland, Statistical Sectors for Belgium, updated cartogram for Congressional Districts, USA, North Sea Countries, Local Election Areas for Ireland, cartogram for Russia, Communes for Romania, Boroughs for Copenhagen, Denmark, Electoral Districts for Sweden, Boroughs for Mainz, Potsdam, Freiburg, Erlangen, Münster, Nürnberg, Germany.
June, 2022
Jun 16
dark mode
You can now disable automatic color conversion when your visualizations are displayed in dark mode.
Jun 6
Integrations
Our Google Analytics integration now supports Google Analytics 4 properties. If you are still using a deprecated Universal Analytics properties (ID starts with UA-xxx), please migrate before July 1, 2023.
May, 2022
May 20
maps
Added Congressional Districts for the Philippines, Boroughs for Valladolid, Spain, updated Provinces for North Korea, Municipalities for California, USA, EEZ (Exclusive Economic Zones) for Europe, Councils for England, UK, Boroughs and City Districts for Saarbrücken, Germany.
May 6
maps
Added map of UK and Ireland combined, Municipalities for Barcelona and Valladolid, Spain, Districts for Nur-Sultan, Kazakhstan, Districts and Electoral Districts for Lebanon, Precincts for Cuyahoga County, USA, Microregions for Germany and Regional Electoral Districts for Schleswig-Holstein, MSOA and SOA for Iceland.
May 5
visualizations
We added support for right-to-left languages in all charts, maps, and tables. Right-to-left orientation is controlled through the output locale setting, and includes:
Reversed designs for basic visualization types like bar charts, column charts, and line charts
Automatic reversal of customized elements like text annotations, y-axes, and table columns
Text fields in the user interface adapted for right-to-left scripts
Read more in our announcement blog post.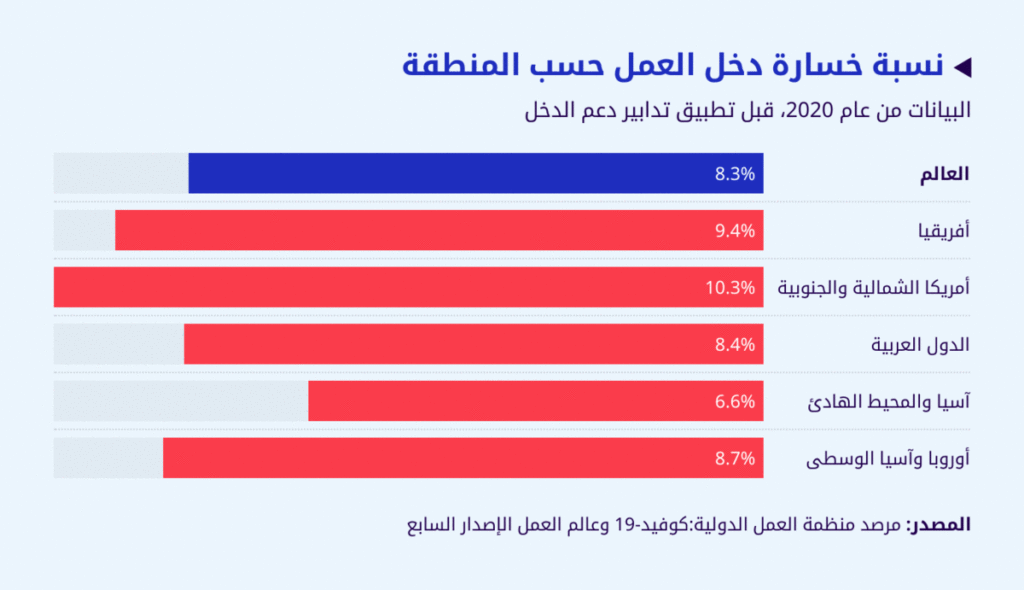 archive
Added support for search expressions such as election -US or elect* in the visualization archive. See our Academy for the syntax details.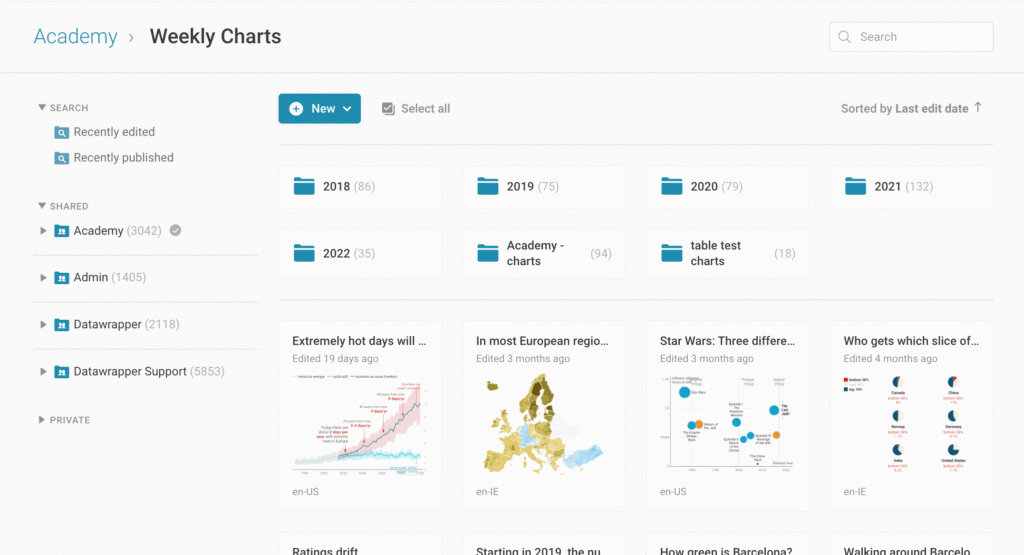 April, 2022
Apr 22
maps
Added updated map of US District Courts, map of Africa, Asia & Europe and North Africa & Middle East.
Apr 8
maps
Added Electoral Districts for France and Malta, population cartogram for Castile and León municipalities, Spain, Regions for Eastern and Northern Russia and updated Communes per region for France.
Do you have questions? Let's talk!
Contact us here so we can help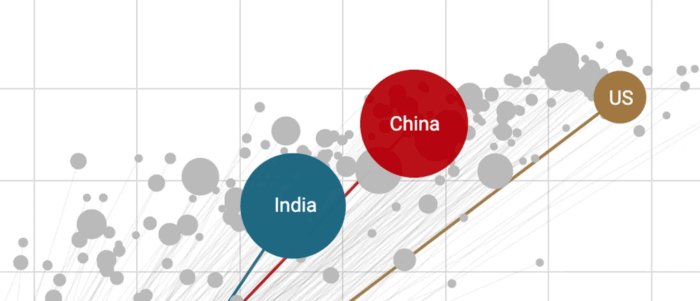 Contact Sales