Latest improvements RSS
The latest changes, fixes and new features on our platform.
October, 2021
Oct 21
maps
Added Metropolitan and Micropolitan Statistical Areas per state, USA and Boroughs for Graz, Innsbruck, Linz, Salzburg and Klagenfurt am Wörthersee, Austria.
Oct 19
choropleth maps
In data upload table, you can now quickly cycle through errors by clicking on errors link in the final status row of each column.
Oct 18
column charts
🎉 You can now overlay ranges and value markers in column charts! We added the same feature that has been possible in Datawrapper bar charts since June. For a detailed explanation of how to use the new column chart overlays to show confidence intervals, visit our Academy.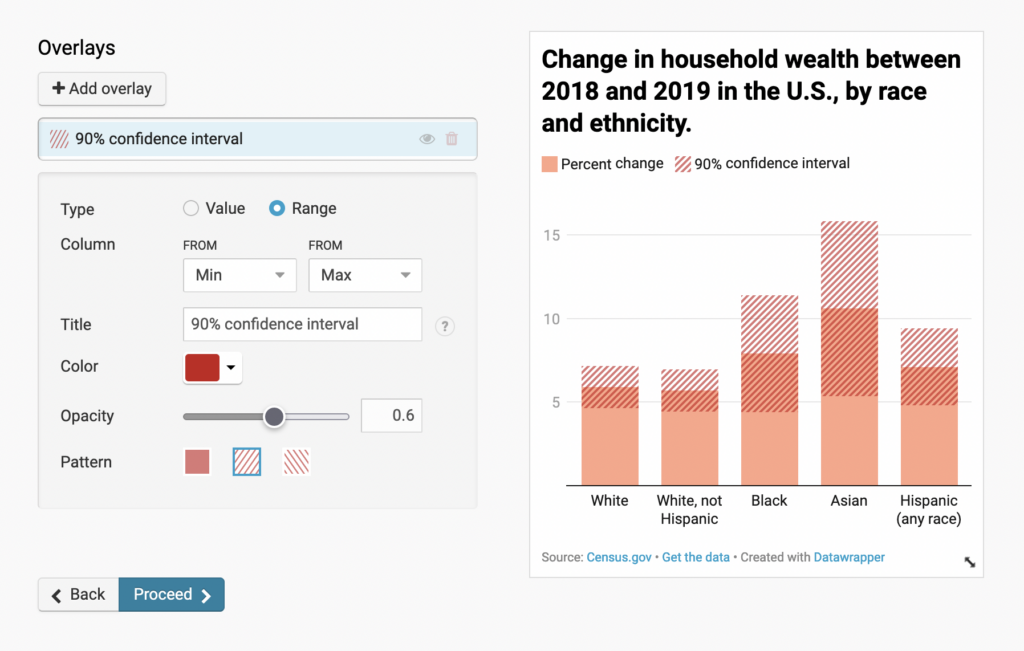 Oct 11
core
The menu at the top of our Datawrapper app and our login page are now easier to use and nicer to look at.
Oct 8
maps
Added Municipalities for Volgograd, Russia.
Oct 7
maps
Added Electoral Districts for New South Wales, Australia.
choropleth maps
Improved data upload table by no longer treating empty data rows as errors.
choropleth maps
Improved data upload table usability by setting table height to match the device screen size.
Oct 6
maps
Added Municipalities for Poland.
range plots & arrow plots
Highlighting an element now makes the values of the highlighted data labels appear bold.
arrow plots
We added an option to display your arrows 'thicker'.
integrations
You can now configure a Google Analytics integration, so that your Google Analytics tracking script is included in your published visualizations.
image publishing
You can now configure a custom image publishing PNG to be downloaded by your readers when they click on the optional 'download image' link in your visualization's footer.
Oct 5
maps
Added updated Upper and Lower Legislative Districts for Illinois, USA.
Oct 1
maps
Added Corop Regions for the Netherlands, Barangays for the Philippines and Townships for Myanmar.
September, 2021
Sep 30
choropleth maps
🎉🎉🎉 We completely redesigned the data upload of our choropleth maps! You can now connect your map to external data or Google Sheet with one click. We also made our automatic map key matching better – and you'll find it easier to match unmatched keys yourself. Learn about everything that's new in our announcement blog post.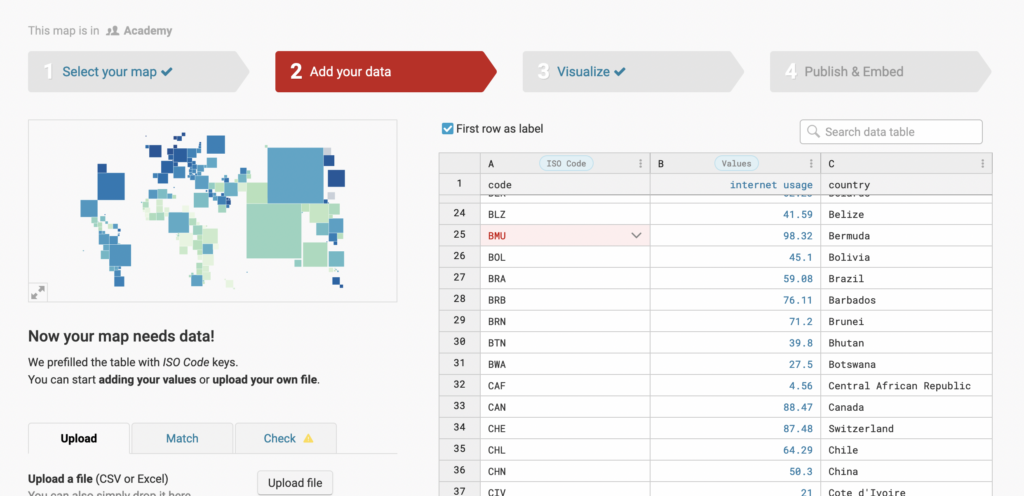 Do you have questions? Let's talk!
Contact us here so we can help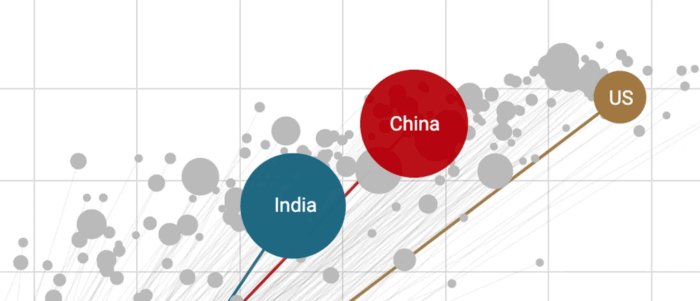 Contact Sales