Latest improvements RSS
The latest changes, fixes and new features on our platform.
November, 2021
Nov 26
maps
Added Sub-Counties for Kenya and Electoral Districts for Kyrgyzstan.
Nov 23
choropleth maps, symbol maps
Fixed a bug in custom map uploads whereby it was not possible to upload GeoJSON files with null geometries.
Nov 18
teams
Small change related to pending team invites: If you have been invited to join a team, we will only list the team on your dashboard and in the user menu after you accepted the invite.
Nov 17
maps
Added Greater Capital Cities Statistical Areas, Local Government Areas, State Electoral Divisions, Commonwealth Electoral Division, Post Areas and Suburbs for Australia.
Nov 13
archive
We launched a new version of our visualization archive (formerly known as "My Charts" / "Team Charts"). It features a major design overhaul as well as a few minor improvements: The search is faster, the sort direction can be changed, and we made it easier to select all visualizations in a folder.
Nov 11
maps
Added Urban Area Districts for Lima, Peru, Primary Statistical Areas for USA and 2016 Statistical Areas 2 for Australia.
Nov 9
stacked column charts
You can now add labels for the sums of your columns
Nov 5
password reset
You will no longer see redundant warning messages about missing passwords when attempting to reset your password.
password reset
The password reset now uses the same sleek design as the rest of our signup and login process.
October, 2021
Oct 28
dashboard
On your dashboard you can now see when a visualization has been last edited or published. Furthermore the "Latest Improvements" in the sidebar are back and we've been working on the design so that it fits in better.
maps
Added map of Europe & Russia and updated Regions for Mali.
Oct 27
maps
Added square and hexagonal cartograms for Electoral Districts, Austria and Natural Regions for Guinea.
Oct 21
maps
Added Metropolitan and Micropolitan Statistical Areas per state, USA and Boroughs for Graz, Innsbruck, Linz, Salzburg and Klagenfurt am Wörthersee, Austria.
Oct 19
choropleth maps
In data upload table, you can now quickly cycle through errors by clicking on errors link in the final status row of each column.
Oct 18
column charts
🎉 You can now overlay ranges and value markers in column charts! We added the same feature that has been possible in Datawrapper bar charts since June. For a detailed explanation of how to use the new column chart overlays to show confidence intervals, visit our Academy.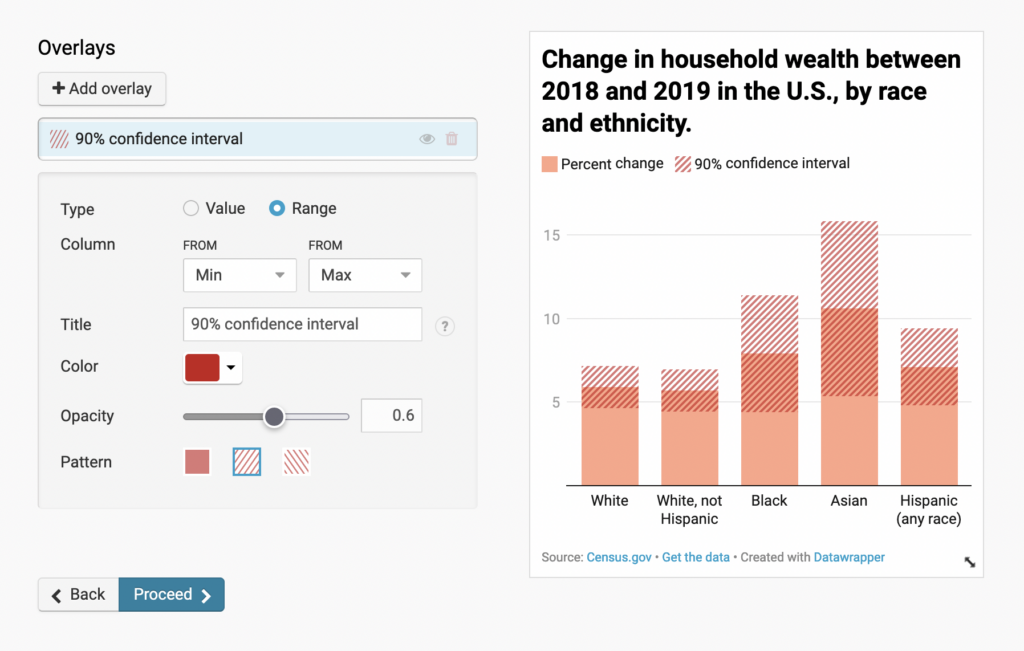 Do you have questions? Let's talk!
Contact us here so we can help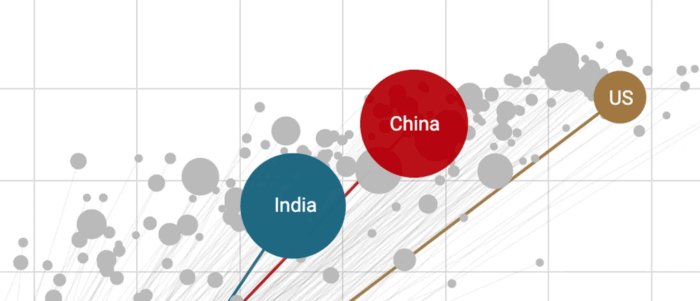 Contact Sales