Latest improvements RSS
The latest changes, fixes and new features on our platform.
April, 2021
Apr 13
maps
Added updated Rural Municipalities for Denmark.
Apr 12
maps
Added updated Counties for Iran.
Apr 9
maps
Added updated Municipalities for Iceland.
Apr 8
maps
Added updated 3-Digit ZIP Codes and 5-Digit ZIP Codes per state for Germany.
Apr 7
maps
Added Security Regions for the Netherlands, Zones and Districts for Ethiopia.
Apr 6
pdf export
Add setting Enable ligatures (on by default) to fine tune text rendering in the exported PDF document.
pdf & svg export
Moved the Scale factor and Full vector mode settings under Show advanced options.
March, 2021
Mar 29
maps
Added updated Microregions for Brazil, updated Municipalities for Colombia and updated ZIP Codes for Denmark.
Mar 26
maps
Added cartogram for New York City School Districts, USA.
Mar 25
core
We fixed a bug that prevented guest users from changing the UI language in Datawrapper.
Mar 23
maps
Added UHF42 Districts for New York City and Neighborhoods for San Fransisco, USA.
Mar 18
maps
Added Electoral Districts and Polling Divisions for Yukon, Canada, square Cartogram for States, USA and Barrios for Campo Grande, Brazil.
Mar 17
maps
Added updated State Legislative Districts Lower for USA.
Mar 16
core
You can now enter an alternative text description for visualizations that will be used in screen readers.
maps
Added updated Census Tracts for USA.
Mar 11
maps
Added MSOA per Region for UK.
Do you have questions? Let's talk!
Contact us here so we can help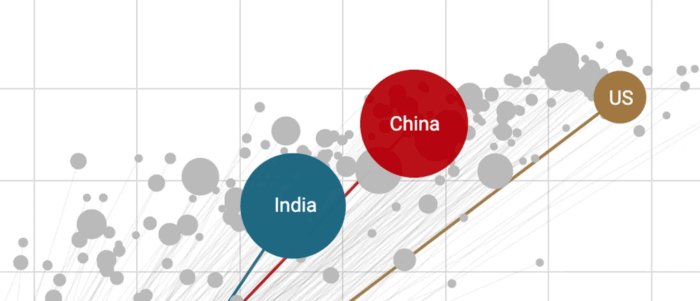 Contact Sales