Latest improvements RSS
The latest changes, fixes and new features on our platform.
October, 2022
Oct 6
tables
Mini-chart columns are now sorted by last values instead of first ones.
September, 2022
Sep 15
maps
Added Regions for South Asia, Wards for Edinburgh, UK, Municipalities for Fyn, Denmark, Municipalities for El Salvador, Municipalities for North Central America, Regions for Idaho, Voter Precincts for Clackamas County, Census Block Groups for Cook County, Non-Voting House Districts and updated Congressional Districts, USA.
Sep 14
tables
Tables can now use vertical alignment.
tables
We improved export to static formats for tables with pagination or hidden rows.
August, 2022
Aug 17
maps
We fixed a bug that reverted changes to annotations whenever the map preview was resized.
Aug 16
column charts
We optimized the placing of labels in column charts so that extra white space through extended axis range is being utilized.
Aug 11
editor
🎉 Creating charts with Datawrapper just got smoother! We turned it into a single-page application, so you won't experience page reloads anymore when switching between editor steps (e.g. "Check & Describe" and "Visualize").
Aug 10
maps
Added Municipalities and Post Codes for Limburg, Netherlands, Districts for Ghana, Municipalities for Mallorca, Spain and Voter Precincts for Oklahoma and Neighborhoods for Chicago, USA.
Aug 4
pdf & svg export
Using our API, you can now export PDF and SVG documents with height calculated automatically from the chart size. Just pass height=auto.
July, 2022
Jul 29
pdf export
PDF and SVG exports with transparent background weren't working correctly. That's fixed now.
maps
Added updated Census Divisions for Canada, updated Municipalities for the Netherlands, Health boards for UK, updated Districts for Tajikistan, School Districts for USA.
Jul 8
choropleth maps
Fixed a bug where colors in regions and legend were displayed incorrectly after editing category values in categorical value maps after a category order had been previously set.
bar charts, dot plots
Fixed a bug where it was not possible to hover with the mouse over the first row in grouped bar charts and dot plots.
Jul 1
maps
Added updated Municipalities for Switzerland, Statistical Sectors for Belgium, updated cartogram for Congressional Districts, USA, North Sea Countries, Local Election Areas for Ireland, cartogram for Russia, Communes for Romania, Boroughs for Copenhagen, Denmark, Electoral Districts for Sweden, Boroughs for Mainz, Potsdam, Freiburg, Erlangen, Münster, Nürnberg, Germany.
June, 2022
Jun 16
dark mode
You can now disable automatic color conversion when your visualizations are displayed in dark mode.
Jun 6
Integrations
Our Google Analytics integration now supports Google Analytics 4 properties. If you are still using a deprecated Universal Analytics properties (ID starts with UA-xxx), please migrate before July 1, 2023.
Do you have questions? Let's talk!
Contact us here so we can help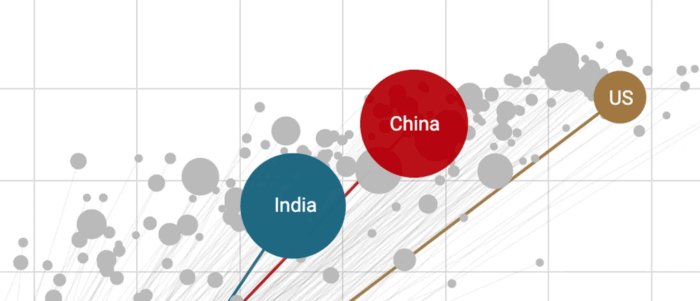 Contact Sales