Latest improvements RSS
The latest changes, fixes and new features on our platform.
June, 2022
Jun 6
Integrations
Our Google Analytics integration now supports Google Analytics 4 properties. If you are still using a deprecated Universal Analytics properties (ID starts with UA-xxx), please migrate before July 1, 2023.
May, 2022
May 20
maps
Added Congressional Districts for the Philippines, Boroughs for Valladolid, Spain, updated Provinces for North Korea, Municipalities for California, USA, EEZ (Exclusive Economic Zones) for Europe, Councils for England, UK, Boroughs and City Districts for Saarbrücken, Germany.
May 6
maps
Added map of UK and Ireland combined, Municipalities for Barcelona and Valladolid, Spain, Districts for Nur-Sultan, Kazakhstan, Districts and Electoral Districts for Lebanon, Precincts for Cuyahoga County, USA, Microregions for Germany and Regional Electoral Districts for Schleswig-Holstein, MSOA and SOA for Iceland.
May 5
visualizations
We added support for right-to-left languages in all charts, maps, and tables. Right-to-left orientation is controlled through the output locale setting, and includes:
Reversed designs for basic visualization types like bar charts, column charts, and line charts
Automatic reversal of customized elements like text annotations, y-axes, and table columns
Text fields in the user interface adapted for right-to-left scripts
Read more in our announcement blog post.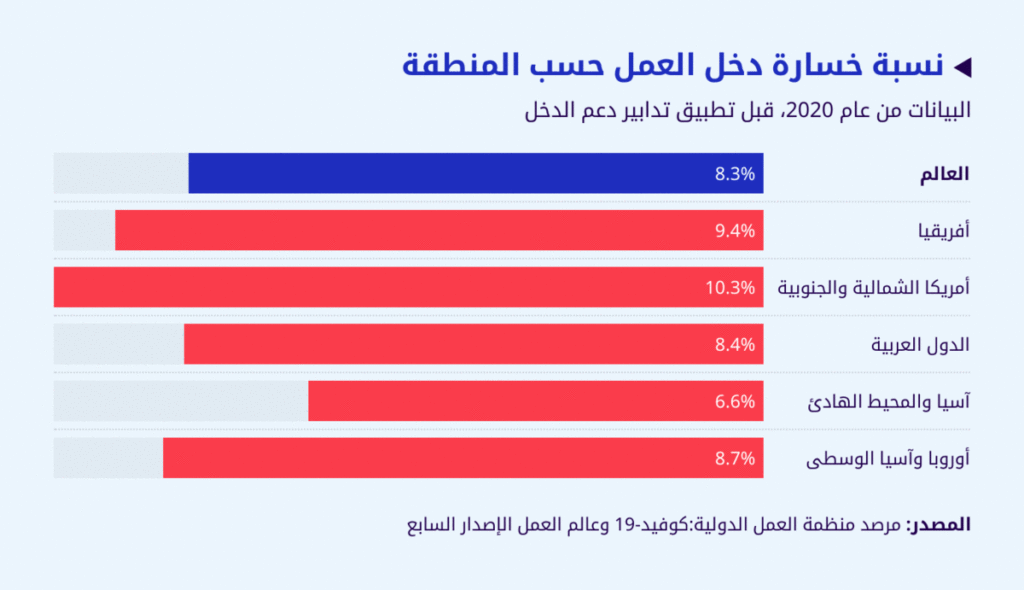 archive
Added support for search expressions such as election -US or elect* in the visualization archive. See our Academy for the syntax details.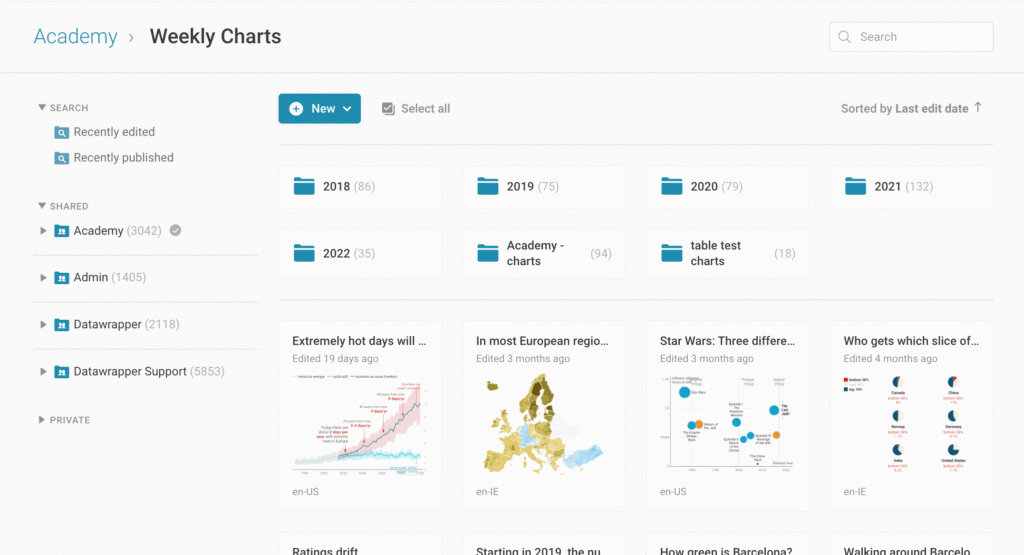 April, 2022
Apr 22
maps
Added updated map of US District Courts, map of Africa, Asia & Europe and North Africa & Middle East.
Apr 8
maps
Added Electoral Districts for France and Malta, population cartogram for Castile and León municipalities, Spain, Regions for Eastern and Northern Russia and updated Communes per region for France.
March, 2022
Mar 25
maps
Added Barrios for Asuncion, Paraguay, Sub Regions for DACH (Germany, Austria and Switzerland), Counties for Ireland and Northern Ireland, Districts and Wards for Dar el Salaam, Tanzania, Dioceses for Denmark, Regional Electoral Districts for North Rhine-Westphalia and City Districts for Neuss, Germany.
archive
We removed the option to search visualizations using complex expressions such as "+apple -fruit". We will soon introduce a new version of this feature.
Mar 23
archive
The visualization archive now shows two permanent search folders that show a list of visualization that were most recently edited/published by the signed in user, regardless of the team/folder it's stored in.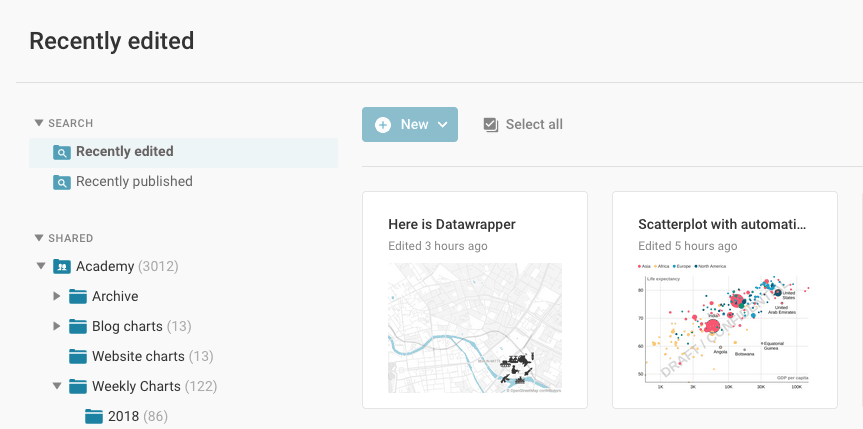 bar charts
It's now possible to color bars by a date column. We also fixed a bug that prevented coloring of bars with auto-generated labels.
Mar 16
pdf export
You can now add a transparent border to the PDF document.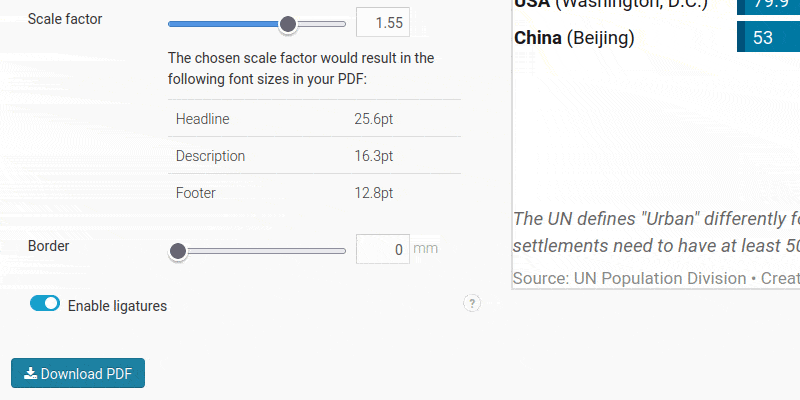 core
Added support for the Macedonian, Tajik, and Turkmen language in visualizations.
external data
We now detect and convert the character encoding of those external CSV files that don't use the unicode encoding.
stacked column charts
Labels for the sums of the bars are always visible and no longer occasionally cut off at the edge of the chart.
archive
We now show the custom fields that were selected to show in the archive not only in the archive overview but also in the visualization detail view (Custom or Enterprise plan only).
Do you have questions? Let's talk!
Contact us here so we can help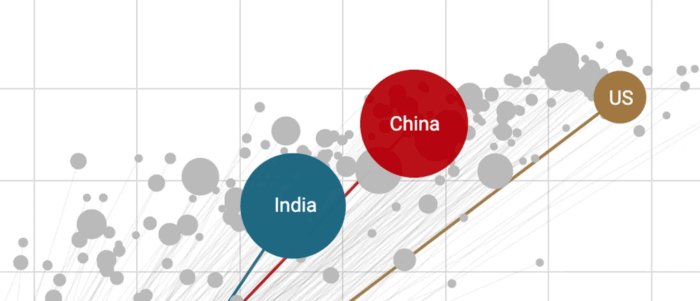 Contact Sales