Column chart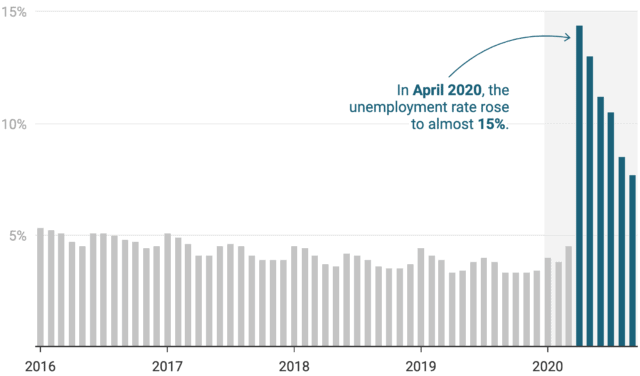 Datawrapper column charts handle dates as well as categories.
Create a column chart
It's free & no sign-up is needed.
Our column charts: Annotated, interactive, responsive.
Simple to create and customize.
Customize your column chart until it's perfect.
As soon as you upload your data, you will see a beautiful column chart – but every data set is different, and we want to help you communicate it best.
Changing the colors? Turning off gridlines? Increasing the space between columns? It's all possible. Just click around until you're happy.
Learn how you can customize a Datawrapper column chart in our Academy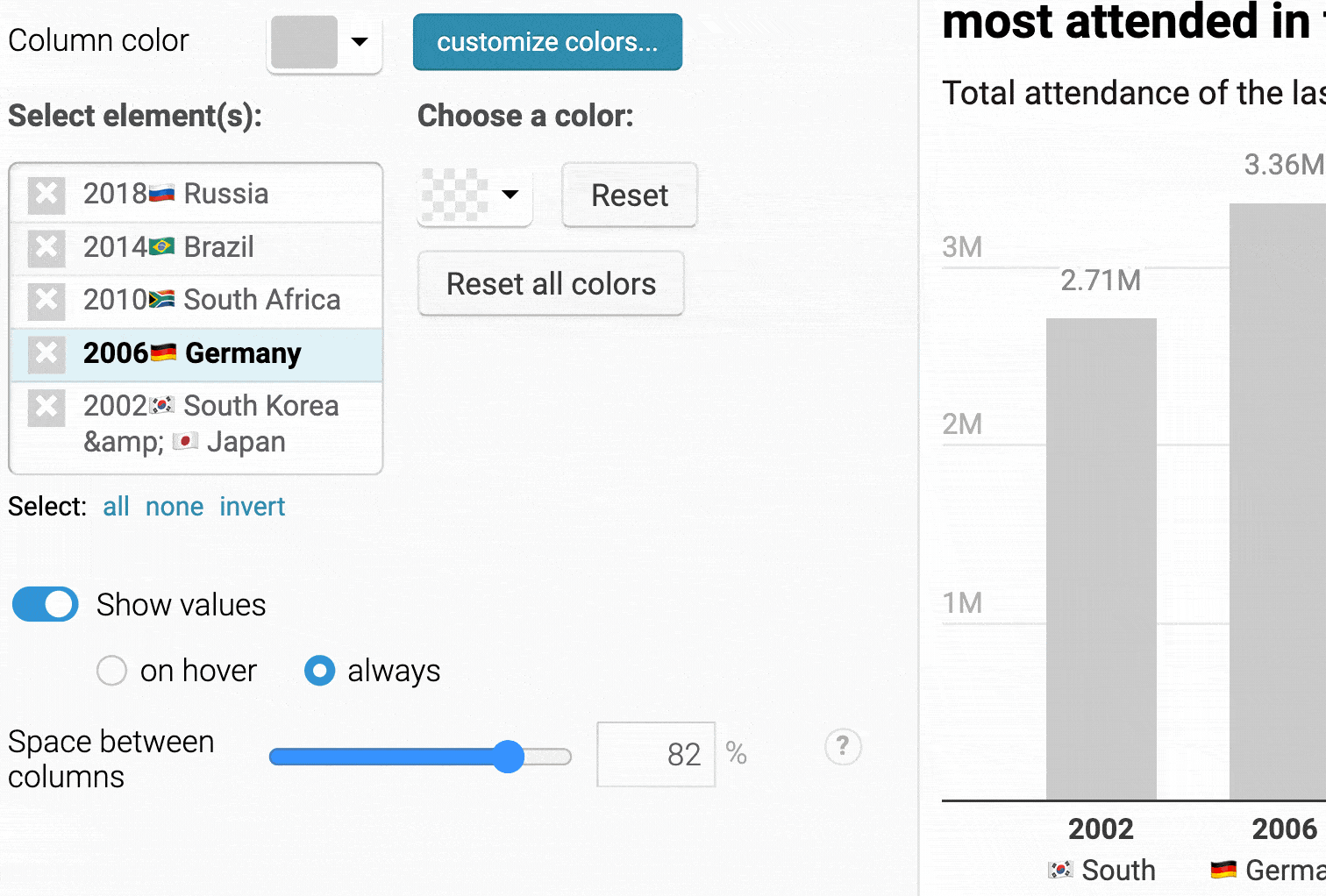 Show what happens and why with annotations
Annotations are great to highlight certain data points or to explain why your data looks the way it does – and it Datawrapper, you can add them with one click.
Read about the annotations feature on our blog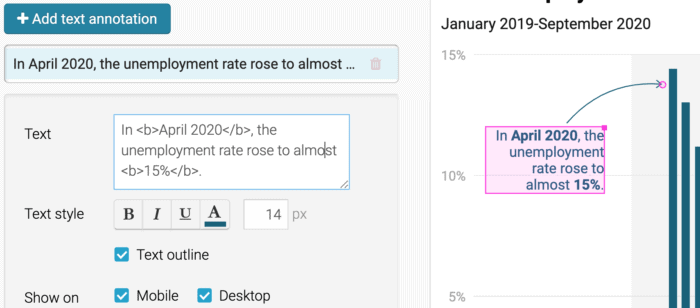 Let readers discover the underlying data as a hover effect.
Showing all data values would lead to lots of overlapping labels. That's why we make it possible to display only the ones that are important to your reader. Try it out yourself: Hover over or tap on a column in this chart.
Responsive
Like all Datawrapper visualizations, our maps look beautiful on desktop devices, tablets, and smartphones.
Colorblind check
Benefit from our colorblindness simulator that automatically flags problematic colors.
Learn more.
Comes in your design
Send us your style guide and we'll create a custom design theme for your brand, 100% white-labeled.
Learn more.
Highlight areas
Use our vertical and horizontal range highlights to mark time ranges, e.g. to highlight projections.
Live updating
Create visualizations that update themselves periodically. Simply link to an external CSV or Google Sheet.
Learn more.
PNG, SVG, PDF export
Export every visualization as PNG, SVG, or PDF and continue working in, e.g., Adobe Illustrator.
Need help creating Datawrapper charts?
We're here for you.
Visit our Academy
Over 100 Academy articles explain how to create each chart type, step by step. Plus: how to upload data, embed charts, what to consider when creating tooltips, and more.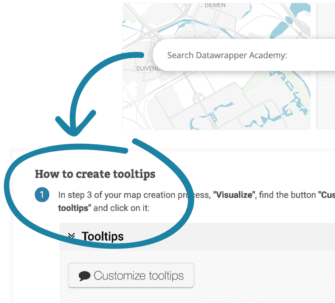 Contact Support
If you still have questions after consulting our Academy, do write us! Our customer happiness team will be back in touch as quickly as possible.